Disable LLMNR (Link-Local Multicast Name Resolution)
Tip # 2: Disable LLMNR (Link-Local Multicast Name Resolution)
The LLMNR network protocol is vulnerable to Person-in-the-Middle (PitM) attacks. Penetration testers commonly use this vulnerability to compromise domain user accounts in enterprise networks. Mossé Security once gained domain administrator privileges on a customer network in under 5 minutes by exploiting this vulnerability.
Disabling LLMNR is key to surviving a corporate network penetration test. You can validate whether your network is vulnerable to LLMNR PitM using Responder.py
Disable LLMNR With Powershell

Disable LLMNR through Group Policy Editor
Right click on the windows icon and select 'Run' to and search 'gpedit.msc' to open the Group Policy Editor
Navigate to Local Computer Policy>Computer Configuration>Administrative Templates>Network>DNS Client
Under DNS Client, make sure that "Turn OFF Multicast Name Resolution is set to Enabled.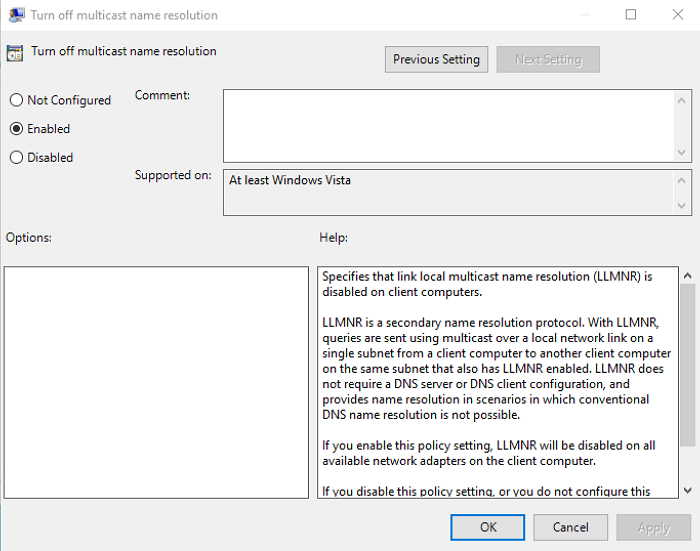 Use MS Guard Today
MS Guard is a FREE Windows security assessment tool that helps organisations save money,improve their ROI, reduce cyber risks, achieve compliance and deliver security at scale. Learn more